New Writer and Contributor for Team SKYNITE! Meet Elijah! Besting for our Team SKYNITE TCG Team.
Elijah has been drafting up blog content for a spell here at Team Sky Nite. Time to know the man behind the words.
What's your Trainer name?
I go by Trainer EJ. Elijah Joseph. First and middle. EJ mostly got established in college and kind of just stuck. What's funny is, now, various family members also address me by the nickname. Which feels slightly strange. Family is usually the one to dole out the pet names. But I guess EJ is just perfectly sensible.
What's your favorite deck right now?
Going to have to go with my Zeraora V list. The Wailord V deck is a close second. Both do decently and Zeraora has placed in several casual tourneys. Think I mostly enjoy the alternative Rapid Strike engine that doesn't have Urshifu front and center. My rogue deck sensibilities also love how it can take just as many simultaneous KO's as its more competitive counterpart. Can't wait for Zeraora V-Star and VMAX!
Favorite SSH expansion so far?
I've had the most fun with Chilling Reign cards. And they tend to be cards I'm constantly reaching back to use in my decks throughout the Sword and Shield card block.
Favorite league format?
Hard to beat standard, especially with the news of the extended format. Gym Leader Challenge is fun though. I returned to the TCG from playing Magic the Gathering. The only format I was playing in at the time was the Commander one. So I really dig Pokémon's approximation of the same deck parameters. And it's less scary…being a somewhat expanded format.
Favorite type of Pokémon?
Don't play the videogames, so I'm less aware of sub-typing. But the dark types have always been near and dear to me. Ironically, I don't play the type super often, but it's probably the most nostalgic type of Pokémon, in my POV. That Rocket Returns set back in the day can't be beat!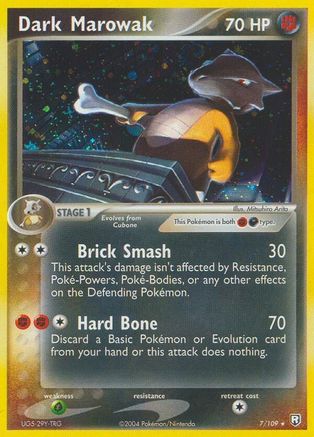 Any competitive goals?
The short answer is no. My decks are too rogue. So the objective for any tournament is to just place in top cut and give the worthy spicy decks the visibility they deserve. That being said, I do hope to continue contributing content for the TCG community. We'll see where that lands me in the future.
When you aren't playing Pokémon, you're…?
Probably writing. I'm a novelist when I'm not working on my next blog post, or at a league tourney somewhere. I'm also healthy foodie. I love to write about my food adventures as well. Next to those two, I'm watching the LA Clippers make their championship run, or getting a good jogging session in.
Favorite deck building music?
My lo-fi playlist usually does the job. Or Spotify's UK Jazz station. I need soulful and a little weird.
https://open.spotify.com/playlist/37i9dQZF1DXbHcQpOiXk1D?si=1ee4147384954e35
Favorite card art right now?
The alternate secret art for Machamp V is a beauty. It's such a scene. And the food enthusiast in me just feels good gazing upon it.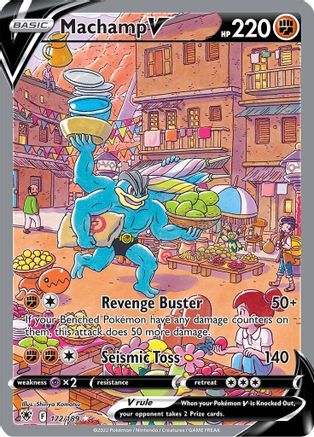 | | |
| --- | --- |
| | |
Got any social handles? Where can we follow you?
Books and author stuff:
Twitter - Some_Say_Elijah
Foodie things:
Yelp - https://www.yelp.com/user_details?userid=FJ8mjFxna0i0nwLw13YNyQ
IG – dourkswithfourks